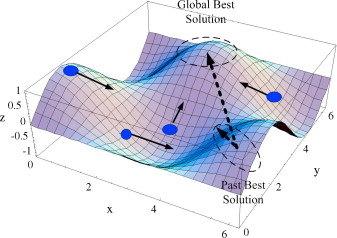 Executives and business leaders are looking to the analytics service department to play a larger role in supporting business and operational decision making. This larger role includes measuring and managing corporate performance against strategic objectives. Furthermore, cost and performance factors are also present as departments are trying to do more with the same, or fewer, resources. Combined, these pressures are forcing departments to look for opportunities to work faster and smarter.
Properly sequence activities and look for opportunities to move work away from the feedback loop.
The predictive analytics and it's continuous feedback process is a series of interdependent steps that, when appropriately sequenced, can be accelerated. Determine interdependent steps and the time needed to complete all activities. Conduct a critical path analysis and identify opportunities to improve sequencing. Many activities traditionally performed during the feedback loop may be moved before or after the loop. Handling these tasks during off-peak periods allows resources to focus on critical steps.
Use estimates and empirical thresholds intelligently.
Effective use of estimates and expert empirical value can significantly accelerate the analytic bootstrap process. Explore opportunities to cut off appropriate transaction processes earlier. Then develop sound estimating techniques to ensure accurate interval-end numbers. Work with business and operations leadership to plan the specifics of using estimates and develop a clear methodology for how they are produced. Leverage empirical thresholds in an effort to save time and focus effort. Finally, continually analysis actual results after the feedback loop can self-sustain and adjust accordingly.
Proactively manage data issues and perform root cause analysis.
Unexpected data issues can result in significant rework and duplication of effort. Develop a formal issue escalation process and proactively manage issue resolution. Assign responsibilities and due dates and plan to resolve issues with business and operations leadership in an orderly manner. Incorporate root cause analysis as part of the escalation and resolution process. Effective root-cause analysis can lead to upstream process enhancements that will help establish a culture of continuous improvement.